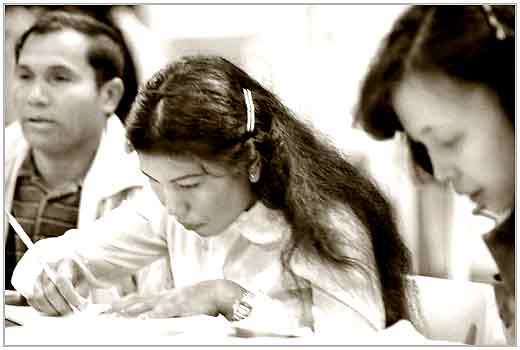 English as a Second Language – ESL

E.S.L.
Story by Foeung Pheth
as told to Bruce Nov 1, 1985

In Cambodia I was a farmer. I have a animal. The animal is a cow and a buffalo. My job was planting rice. The animals help me pull the plow. I lived in a field and jungle with many trees. My family lived with me. My family helped me take care of planting rice, taking care of the animals, chickens, pigs, dog, ducks, cat, horse. as told to Bruce Nov 22,1985 Yesterday I go to find a job. A man talked to me. He tell me about planting flower in the box. One week I have a job five days. One day I work eight hour. One hour I get the money $3.50. It is a full time job. I'll start on Monday.