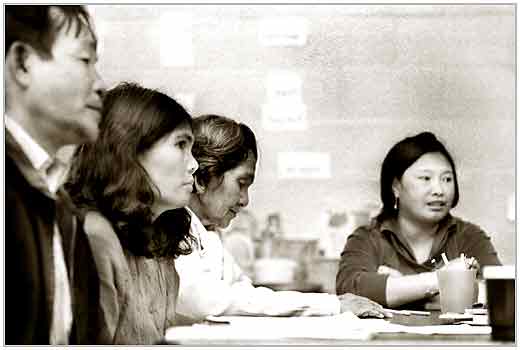 English as a Second Language – ESL

E.S.L.
Story by Huong
as told to Joe Oct 31, 1985

I live in Vietnam. My family live in Vietnam now is ten people. Come with me are two children and my husband, Hung. I come Bellingham, Washington two years. My children, they are go to school. My children, oldest is nine years and youngest is six years old. They are speak English (American) very well. I not work because I go school to learn English. English is very hard to me. Two years ago I come to school in Bellingham.
In Vietnam I go to school for four years. I am six years old when I start school and at ten years old I stop. I like school. I stop school because my mom have baby – many baby.