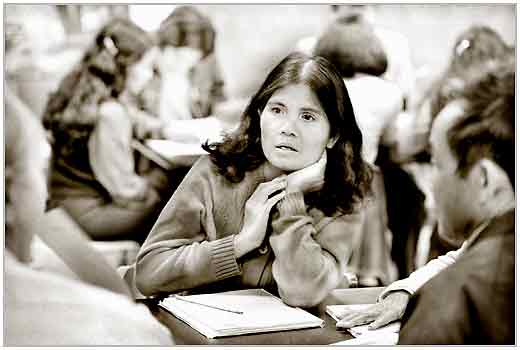 English as a Second Language Ė ESL

E.S.L.
Story by Sok
as told to Mi Mi November 26, 1985

Six children I have. My children go to school. Six go to school. Big girl is 17, the next one is 15, the next boy is 11, next boy is 12, the next boy is 8, the next girl is 5 years old.
I read my book, my blue book. My 5 year old go to school. Last year she go to Headstart. This year she go to kindergarten.
My husband not come school because he have a job at Smith Garden. He put the flower in the box. Yesterday his first day. He like it.
My big girl study at Spuksin (?) School. She is in seven grade. She speak, she write well.
My family eat not the same as American. They eat chicken, vegetables, egg, and rice. But rice every day. I donít eat bread; eat rice.