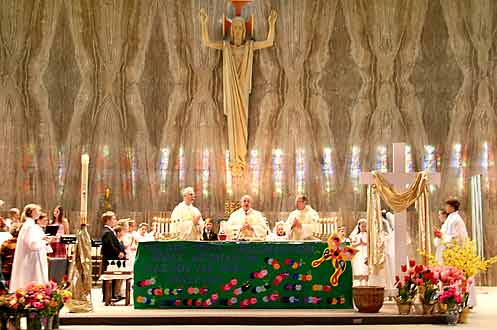 1
of
7

First Eucharist
at Mother of Good Counsel
Her name was Katy.
My youngest daughter; forty-eight when she died in March. She went bravely and hopefully – like her mom.
I went to Oregon to be with her near the end..
At the first Sunday mass after my return to Milwaukee, a ceremony took place for First Eucharist candidates.

- cotinued -