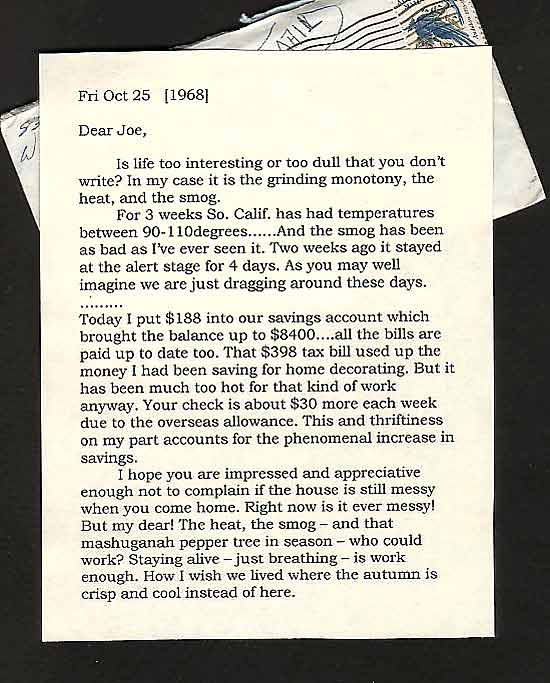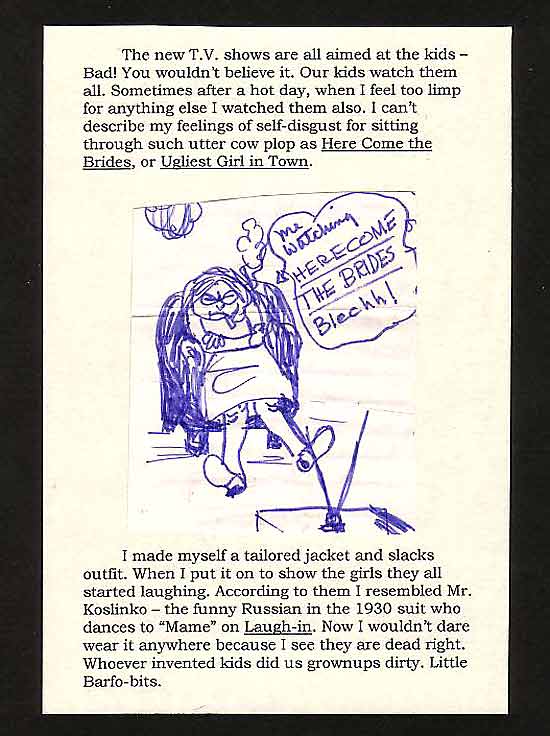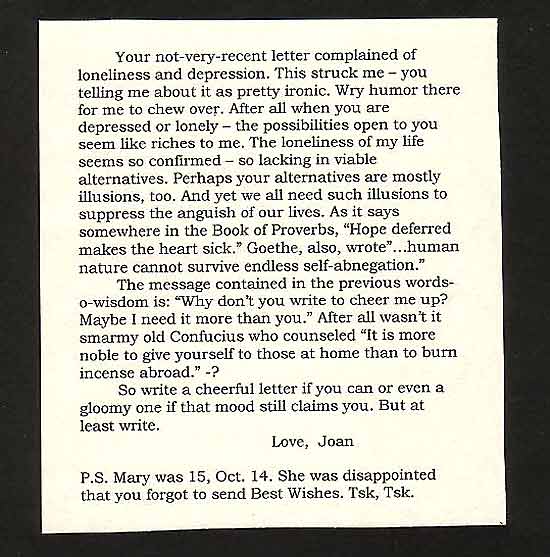 The long stretch of Southern California sitting before the backdrop of the San Gabriel and San Bernardino Mountains goes through hell every autumn. It's a season of dispiriting heat punctuated by the scorching "Santa Ana Wind." Every year the dusty Santa Ana comes out of the east through the mountain passes drying everything in its path - grass, brush, trees - and human souls.



And here's Joan in the San Gabriel Valley in the autumn of '68 with the wind moaning and three kids yammering. She has just read a letter from her husband in Paris who complains of loneliness and depression!

I can't believe I wrote that (the letter in question has been lost) but I must have because I apologized for it in a subsequent letter (10/31/68 "I feel ashamed of my account of depression - that happened to be a low spot, but not comparable to the suffocation you must endure. So please forgive me for that.")


In her next letter (11/5/98) Joan wrote that the weather had turned cooler. She added, "We all have the flu. Not very bad though." Her letter was brief. She did not mention my "apology." I wrote again on Sunday, 11/10 to tell her that I would be home by Tuesday or Wednesday. But I would be there for only ten days and then off again to French Guiana.

We had lovely weather during my time home. Most of the pictures accompanying this were taken in Claremont on one of those glistening cool days when the San Gabriel Valley resembles paradise.

I returned home from French Guiana on Christmas Eve. A year later in January of 1970, I was off to the Australian outback for an ESTEC launch in Woomera.